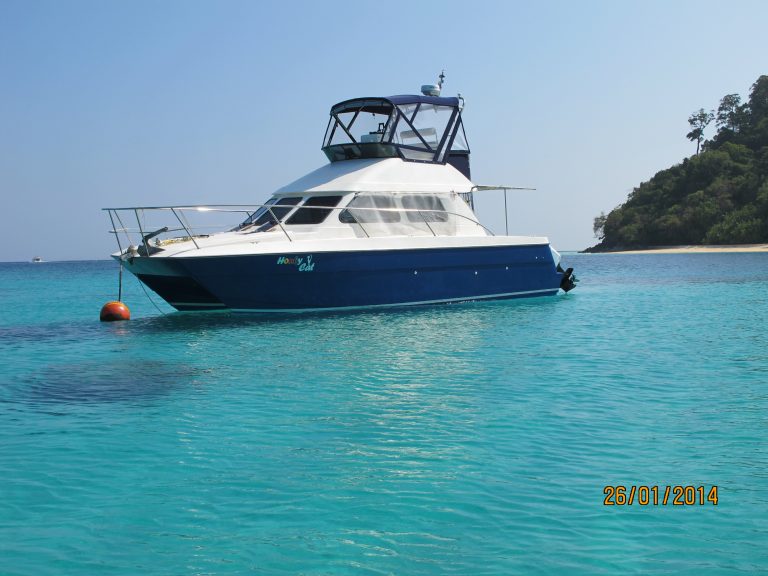 Motor Yacht for rent – This Honky Cat is an ideal Day Trip boat available from Koh Lanta or Phi Phi. Great for island hopping while snorkeling or fishing off the back of the boat.
 Maximum capacity for this motor yacht is 12 people.
€960 for the first 6 people offering a local tour around the neighboring islands.
€25 for each person over 6 people.
What is included?
Snorkel gear, Thai style lunch, soft drinks and water
Upon request: we offer 4 beers per person. 
Pick up locations: Koh Lanta or Koh Phi Phi only.
€960 for the first 6 people, for a local tour.
€25 for each over 6 pax
What to ad to the trip?
Go beyond the local islands and take your trip to the next level.
add €130.
Please ask for further information when contacting us.