Phuket is a world famous destination for sailing, due to it's strategic location, extensive infrastructure and most importantly amazing seas and islands to explore. Our crewed yachts offer the easiest experience for beginners or seasoned sailors alike, with an experienced crew to ensure every aspect of your trip runs smoothly.
Excellent services available
A wide range of services are available to suit your preferences and budget. From special catering to day trips and watersports, let us know what you are after and we will strive to arrange it.
Top notch crew members
Our crew members are highly trained and know how to take care of your trip. All the professionals in the crew are very friendly and understand how to make our guests comfortable.
Special stopovers at some islands
With crewed yachts in Phuket, you can also get to stop at various different islands. You can relax in the bay, enjoy some snorkelling or even head to the beach
Taking a Charter in Phuket is indeed a wise call as you will be able to enjoy your holidays up to the fullest. Whether you go for a yacht or you go for a power boat, you will get all the facilities that you need for your stay so that you can know the true meaning of a holiday. Yachting is very affordable and therefore you should plan your holidays to Phuket as we offer remarkable yachting facilities to anyone who is looking forward to a great holiday.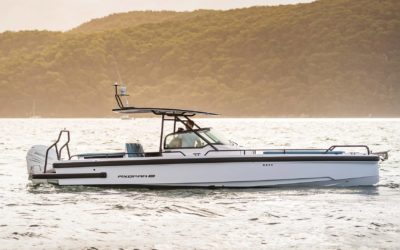 LIMPOPO is a brand new AXOPAR 28 T top.The Axopar has been and still is winning awards at the European Boat shows.This boat is very comfortable , fast and very good in any seaway. Operated by 2 Crew , she is good for 2 to 4 passengers.Seating for the 2 crew at the...